Skills Development catalog
Succession Planning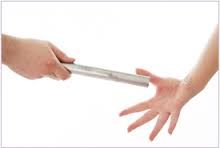 This is a practical course using key principles and latest practices in talent management and succession planning. You will use a mixture of your live issues and case studies to help you create conditions to effectively manage talent and plan successions consistently, fairly and effectively.

The event relates both talent management and succession planning to overall HR and operational goals and strategies to help you attract and retain your organisation's most talented people. You will leave with an action plan to apply this to your organisation building in both the latest thinking on the subject and your organisation's specific needs.
The course is aimed to give a broad overview and key considerations to line managers with input to talent management and succession planning for their own departments or units, particularly the recruitment, selection, remuneration, development and retention of key people. HR people newer to these areas are likely to benefit, however the course is not aimed at experienced HR specialists in these areas.
Course duration:
1 day
Learning outcome
By the end of this course you will be able to:
• Define 'talent' and differentiate talent management from succession planning
• Describe key factors and techniques in identifying potential high performers
• Identify appropriate recruitment and development methods for your organisation's talent management and succession planning initiatives
• Develop talent maps, career paths and remuneration strategies
• Manage your own and other key stakeholders expectations and aspirations of the succession pool
• Evaluate the success of succession planning
Course content:
Talent and Succession Planning – an overview
• The difference between talent management and succession planning
• The key elements of an integrated 'joined up' talent and succession plan
• Examples of best practice, classic pitfalls and latest trends in succession planning
Attraction and Engagement of Talent
• External recruitment and selection to attract the talent you require now and in future
• Internal identification of talent – key roles and paths and creating the right climate
Development and Succession
• The link to change management – future proofing and forecasting for future needs of the business
• Use of relevant techniques – talent pools and maps, career paths, attitude surveys, 360 feedback
Retention and Remuneration
• Simply the Best? – who to keep and why the most capable aren't always the best to retain
• If you leave me now… – how to create loyalty and productivity without 'handcuffs' and burnout
Evaluation and Action
• How to measure the success of your approach and build an action plan
>>
We run skill development courses to suit your requirements. Please see our list of course....