Skills Development catalog
Housing Management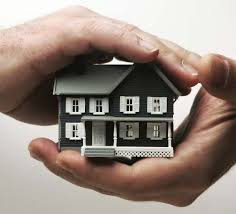 We offer a wide range of open courses informed by the latest policy thinking and best practice from across the industry. Our open training courses deal with the most topical issues, tailored to local needs, across the housing industry, helping you to bring together your learning and your day-to-day experience. Small groups mean that everyone participates in discussion, so you benefit from a high level of interaction with peers and trainers alike.

Our expert tutors can come to your premises to deliver a training course or workshop tailored specifically to meet the needs of your organisation. If your organisation has a specific training need or a large number of employees to train, a bespoke in-house development programme may suit you best.
These short courses will be arranged in collaboration with the CIH-accredited Centre of Excellence for Housing Studies at the University of Lagos, Akoka, Lagos, and are designed for professionals in the built-environment – housing practitioners in government agencies and ministries, real estate developers, housing cooperatives, real estate finance organisations, community development associations and other interested members of the public.
Courses run for periods ranging from a few days to a few months and include:
• Housing design and construction
• Housing management systems
• Housing finance
• Tenancy administration
• Service charge administration
• Maintenance management
• Affordable housing delivery
• Residential facilities management
• Housing cooperative issues
• Community cohesion
• Community investment
• Cooperatives and housing
• Housing policy
• Housing legislation
• Home ownership
• Housing health and well-being
>>
We run skill development courses to suit your requirements. Please see our list of course....