CIEH approved food safety courses
E. CIEH Level 2 Awards in Food Safety (Refreshers)
8. Level 2 Award in Food Safety in Catering Refresher
9. Level 2 Award in Food Safety in Manufacturing Refresher
10. Level 2 Award in Food Safety in Retail Refresher

Who needs this qualification?
All candidates who have taken the CIEH Level 2 Awards in Food Safety are recommended to take a refresher course three years after completion.
Why is this training important?
Food safety regulations and best practice are constantly changing and in order to guarantee safe food to consumers, food business operators must ensure their employees are kept up-to-date.
• Refresh candidates' knowledge of food safety;
• Complete the CIEH Level 2 Food Safety qualification portfolio;
• Encourage best practice within the workplace.
Learning outcomes
• Understand the importance of food safety procedures and reporting and how individuals can take personal responsibility for food safety;
• Understand effective personal hygiene practices, their importance in food safety and their role in reducing the risk of contamination;
• Understand how working areas are kept clean and hygienic;
• Identify the sources and risks to food safety and understand the importance of keeping food safe.
Facts
Duration: Half-day programme
Assessment: Multiple choice examination
Ofqual Accredited: No
Prerequisite:
CIEH Level 2 Awards in Food Safety

Suggested progression:
CIEH Level 4 Awards in Food Safety
Delivery option 1
Remote completion of workbook followed by one hour discussion session.
Delivery option 2
Three hour training session.
Please note:
When submitting results for the refresher qualification, the centre must send copies of all the candidates' certificates and/or relevant batch results list together with the answer information sheets (AISs) and summary sheet. Results will not be processed without evidence of prior successful completion of the Level 2 Award in Food Safety in Catering / for Manufacturing / for Retail.
Food Safety Courses List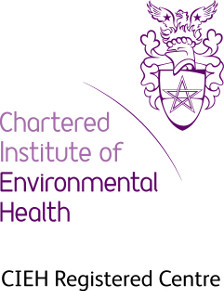 >>
We run skill development courses to suit your requirements. Please see our list of course....